Hazrem sees productivity boost with new DAF XF fleet
16th November 2020
- Hazrem fleet opts for DAF for first time; four new DAF XF 530s join fleet
- Thee-axle 'FTP' light weight mid-lift tractors deliver instant productivity boost
- Hazrem received strong endorsement for DAF and Watts Truck & Van from local operators
- "The new DAF XFs now make up 60% of our fleet, and initial indications are that the trucks are going to deliver substantial productivity gains," Director, Paul Goddard
Hazrem Environmental in South Wales has added four new DAF XF 530 6x2 tractor units to its hazardous waste and recycling specialist fleet. The new trucks have delivered an immediate uplift in productivity over existing models in the company's ADR-specification fleet.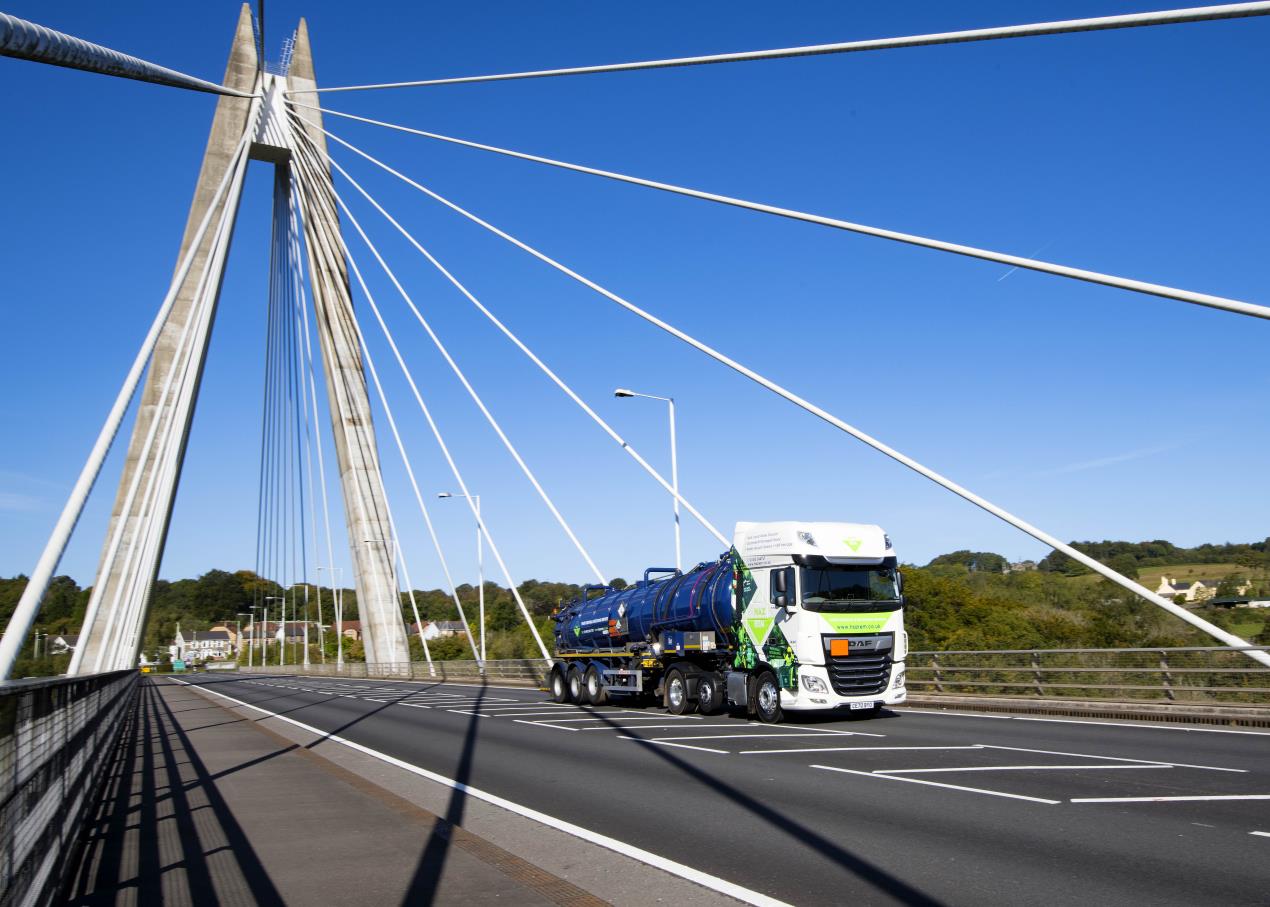 It is the first time the market-leading DAF brand has appeared in the Crumlin-based operation after the company received strong endorsements from DAF operators for both the DAF marque's suitability as a fleet tractor, and for the excellent support from local DAF Dealer, Watts Truck & Van. The award-winning dealership has enjoyed outstanding results in the South Wales region having registered 322 vehicles in the last 12-months, capturing 38.2% of the market and out-performing the combined results of its major competitors.
The top-of-the-range DAF XFs feature Super Space Cabs and DAF's lightweight mid-lift 'FTP' 6x2 axle configuration to offer Hazrem an additional 1.5-tonnes of payload. Hydraulic wet-kits are fitted for operation with the company's waste vacuum tankers, while on-board axle weighing equipment ensures optimal loading and, consequently, a safer, compliant and more efficient operation.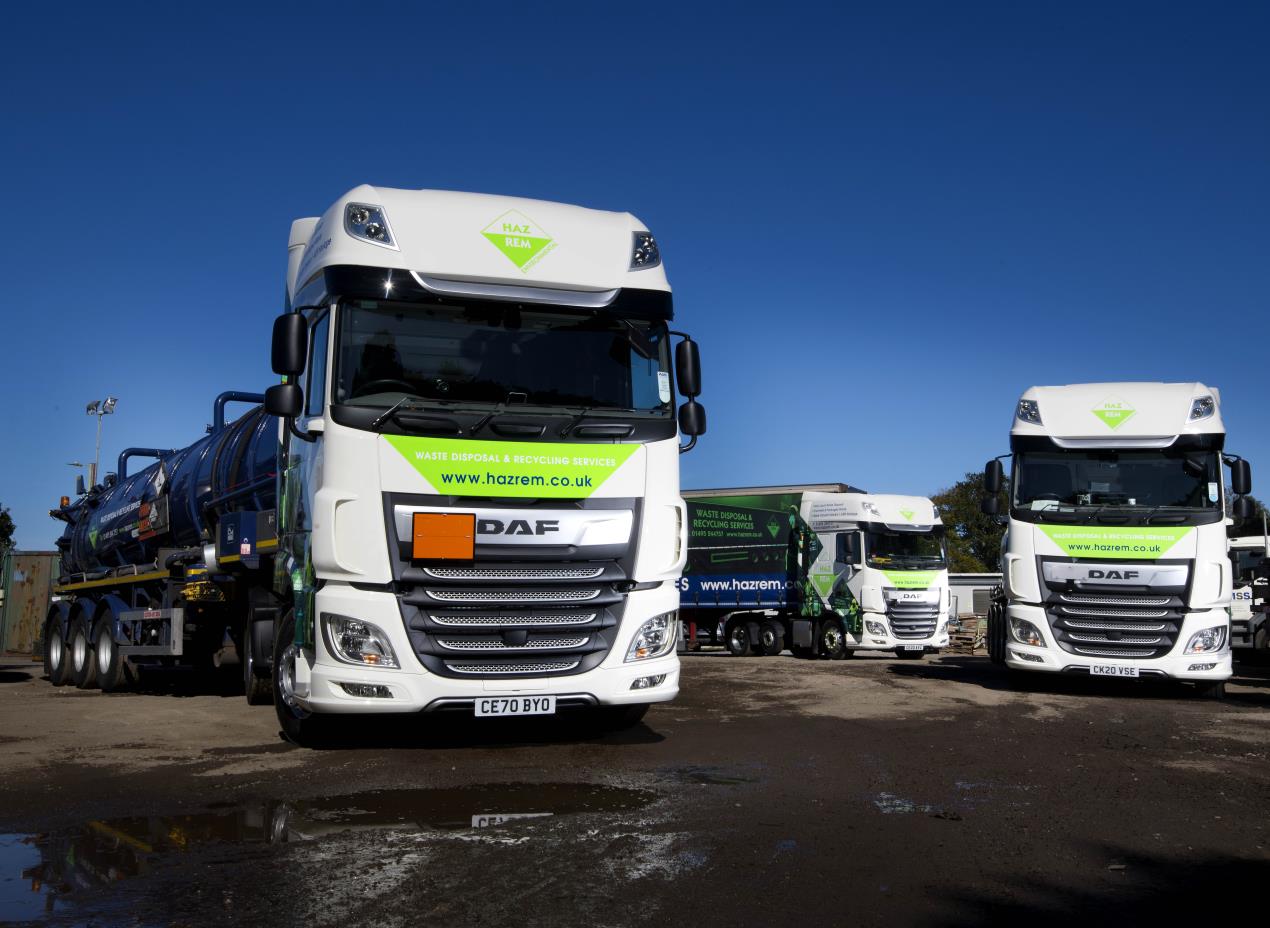 "We received some positive feedback from local hauliers on the DAF XF mid-lift six-wheeler," said Hazrem Director, Paul Goddard, "and it prompted me to explore the market in more detail. The DAF certainly offered an attractive whole-life proposition," he said, "and the team at [DAF Dealer] Watts Truck & Van worked hard to provide an exacting specification to deliver better payload, savings on fuel and AdBlue, and an overall reduction in our impact on the environment.
"The new DAF XFs now make up 60% of our fleet," said Goddard, "and initial indications are that the trucks are going to deliver substantial productivity gains. We'll wait for 12-months before we can properly evaluate, but the signs are good," he said.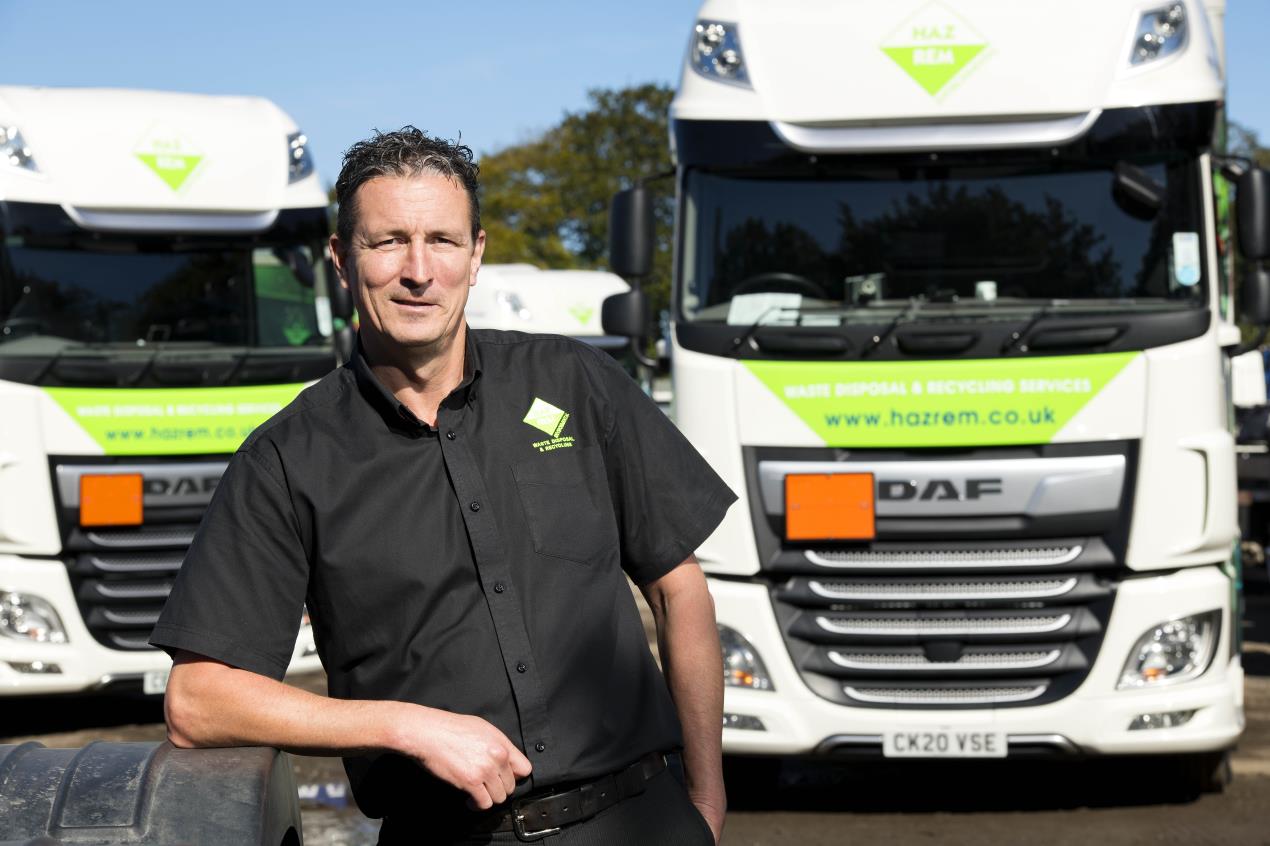 Hazrem Director, Paul Goddard
The trucks will operate across Hazrem's operations, including the transport and disposal of hazardous and non-hazardous waste. Equipment includes ADR and non-ADR waste vacuum tankers for bulk liquid waste, and curtain-sided trailers for carrying packaged and drummed waste products.
"DAF is new to our company," added Goddard, "and I've been really pleased with driver acceptance. They are very happy with the comfort and layout of the new trucks, with one driver describing the bunk as a step-up to 'Premier Inn quality'."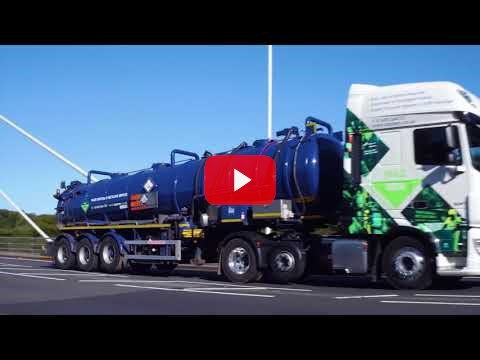 All Comments

---