It's Christmas! DAF Trucks brews up festive cheer for drivers
15th December 2020
- DAF Trucks in merry mood with free cuppa and mince pies for drivers
- Ten participating Truckstops sign-up to DAF Trucks initiative
- Drivers of any vehicle type are entitled to a Christmas treat
- "We're very fortunate to have the support and goodwill of the participating Truckstops," said DAF Trucks' Marketing Manager, Phil Moon
After the success of DAF Trucks' 'put the kettle on' initiatives for truck drivers during the COVID-19 pandemic's first lockdown, the UK market leader is again offering a free cuppa – plus mince pies – for truck drivers over the festive period. The gesture, in association with selected Truckstops across the UK, is a further show of gratitude to drivers as restrictions continue over Christmas and the New Year.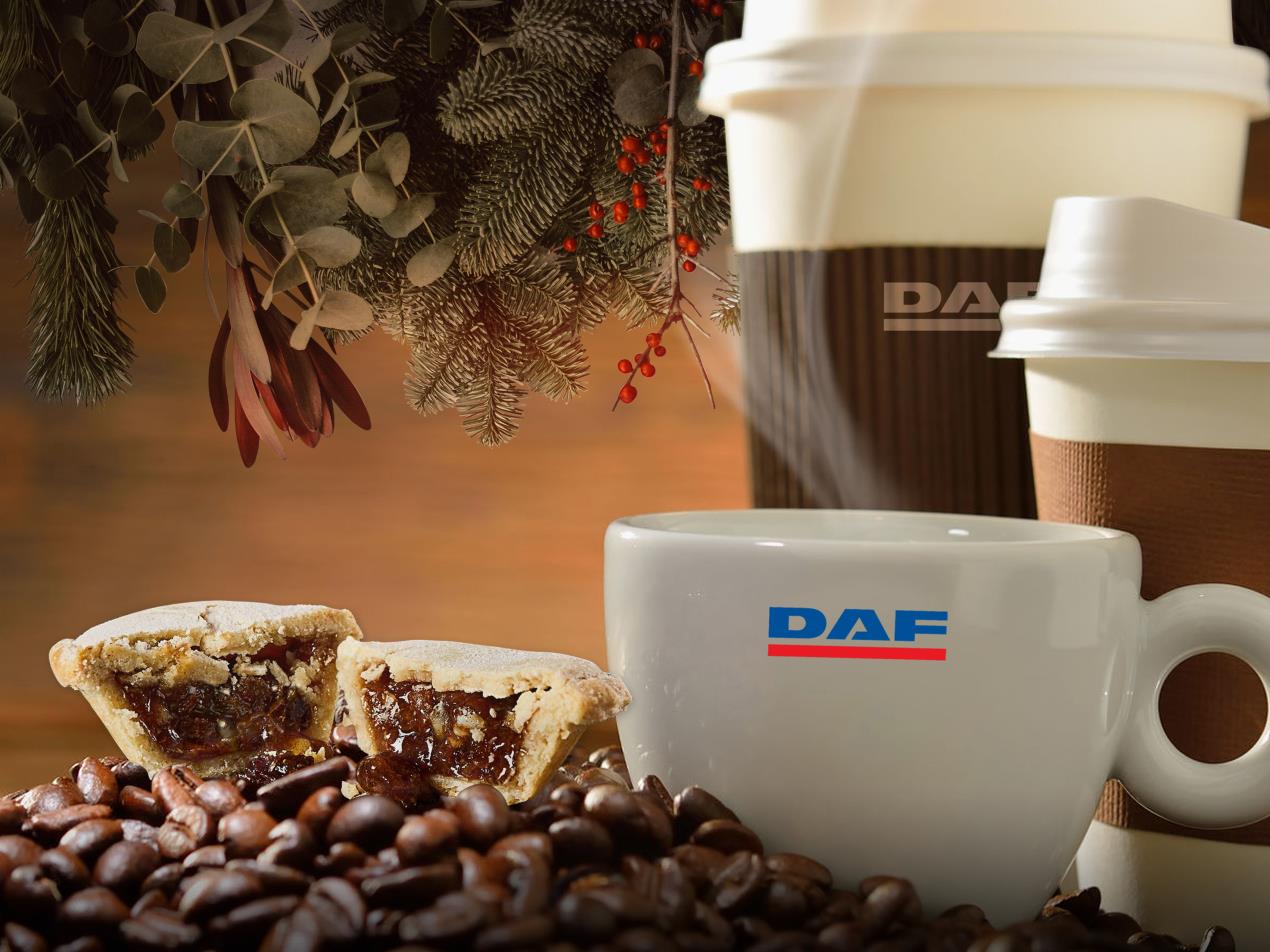 The festive free cuppa offer is being promoted through DAF Trucks' Social Media channels, flyers and digital advertising at participating locations. A hugely positive response from drivers and Truckstops has encouraged DAF Trucks to offer its support once more. Again, drivers of any and all truck types will be able to claim a free hot drink.
From 19th to 24th December, drivers visiting the following ten Truckstops may simply simply ask for a free cuppa and a mince pie courtesy of DAF Trucks:
- Avon Lodge Truckstop in Avonmouth - Junction 29 Truckstop in Chesterfield
- Lymm Truckwash - Roadking in Cannock (Hollies)
- Roadking in Holyhead - Chippenham Pitstop
- Route 74 Truckstop in Lesmahagow - Ashford Truckstop
- Junction 38 Truckstop in Orton - Lockerbie Lorry Park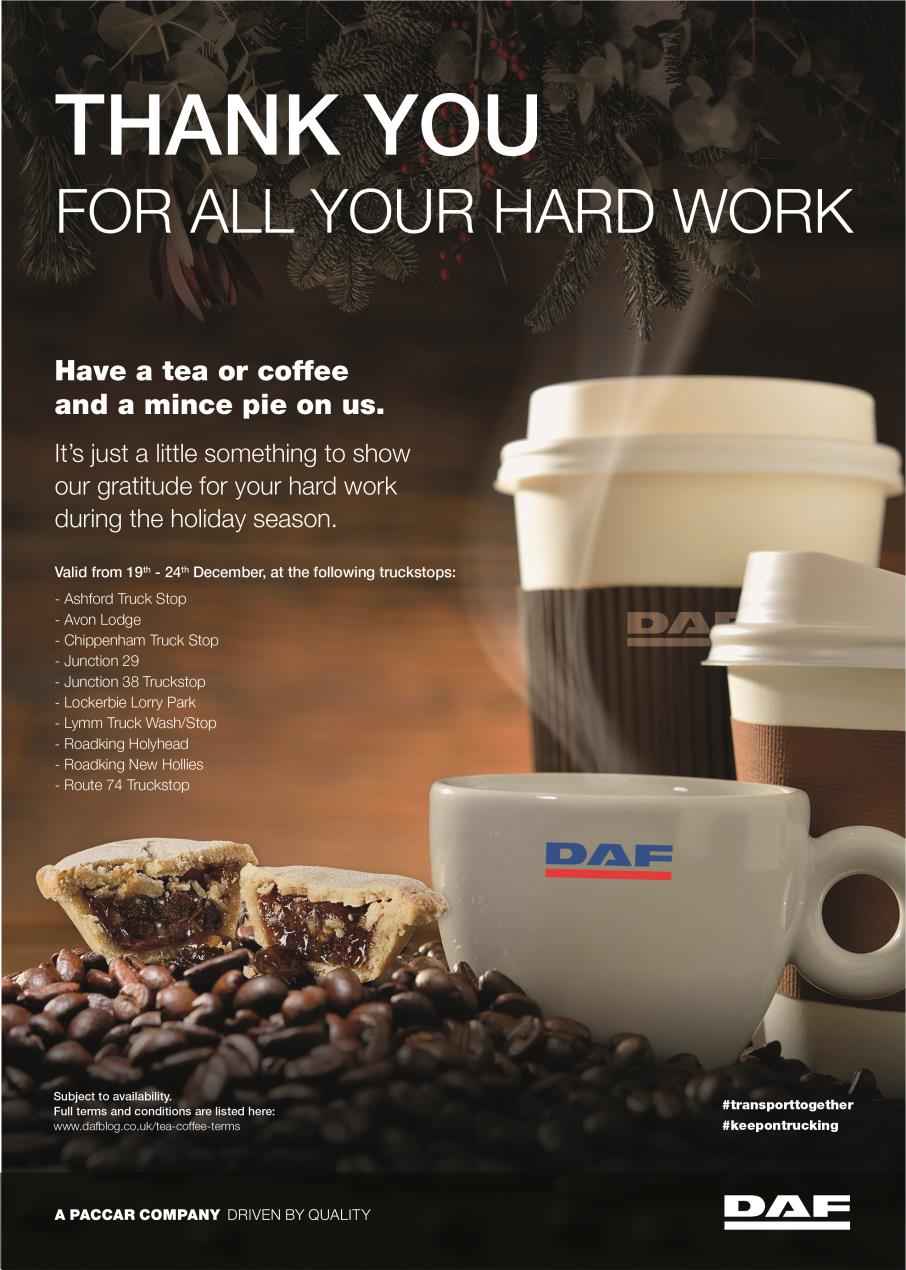 DAF Trucks was delighted to be able support drivers with its free cuppa campaigns on two separate weekends earlier this year, together providing over 2,000 cups of tea and coffee.
"We're very fortunate to have the support and goodwill of the participating Truckstops," said DAF Trucks' Marketing Manager, Phil Moon, "collectively, we want to show our gratitude to the many thousands of drivers whose Christmases are always busy, but, this year, against the backdrop of the health emergency in the UK, their efforts are even more greatly appreciated. A free cuppa and a mince pie," he said, "is a small token, but I hope it reminds drivers that they certainly in our thoughts at this special time of year."
All Comments

---